Employee testimonials
OUR EMPLOYEES TALK ABOUT THEIR EXPERIENCE
Men and women make the difference at Cap Ingelec and are at the heart of our company's success! Below, our employees share their experience and passion for their chosen trades and careers.
Elsa, Project Manager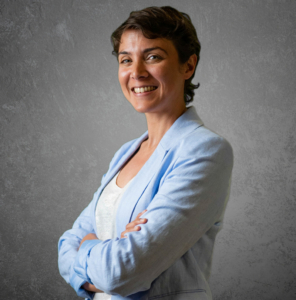 "We have a very efficient French-Spanish team!
After graduating from Centrale Marseille, I began my career in the "Oil & Gas Offshore" sector. In this context, I held several positions from planning large projects to the installation of deepwater structures off Nigeria. I then moved to Spain and completely switched sectors by joining CAP DC España in 2020 as a Quantity Surveyor on the DATA4 project. This project and especially the team allowed me to learn the technical aspects of data center construction and led me to the position of Project Manager. My first mission as Project Manager is to lead the team to deliver the project on time, on budget, with the required quality and above all without incident. I am therefore in charge of managing the team, the planning and the costs as well as the communication with the client according to Cap Ingelec's standards.
Guillaume, Works manager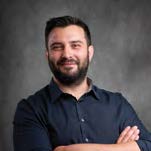 « The idea is both to anticipate and to be reactive. »
"At least 50% of my working time is spent on safety issues, which shows how important this is to Cap Ingelec, which makes it an absolute property. I use our site booklet to review the situation with the companies when they arrive, insisting on their safety obligations and the amenities of the base. I also organise safety meetings to remind them of certain rules, such as PPE and work at height. I also update the zoning plan in order to better manage the co-active tasks that are potentially more accident-prone. The idea is both to anticipate and to be reactive."
Christophe, Project Lead

"ALWAYS A DIFFERENT SONG"
Christophe has been a Project Lead at Cap Ingelec since 2017. As a lead for main structures, finishing works, technical systems including fire-prevention, climate-control, ventilation, etc. He is a virtual symphony conductor juggling many different musical roles while rigorously respecting the various schedule/budget constraints, maintainability requirements, etc. all in close collaboration with the client as well as the Cap Ingelec teams!
Audrey, Project Engineer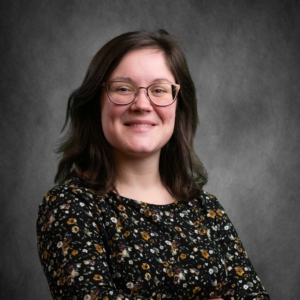 "A SUCCESSFUL INTEGRATION"
Audrey illustrates the kind of skills growth typical of the young engineers we hire. Having graduated from l'Ecole des Mines de Nantes in 2015, she joined Cap Ingelec in October 2016 after responding to a job advertisement. She worked at the Paris branch as an HVAC engineer in charge of various studies for the design of industrial buildings and datacenters. "I took the integration program for young engineers, with training sessions alternatively held at the Bordeaux and Paris branches. This helped me to become familiar with the business and managerial aspects of projects and teams".
She acknowledges that she advanced rapidly within the company. "I took the 8-month integration program for young engineers with training sessions alternatively held in the Bordeaux and Paris branches. I was assisted by the Nantes Branch Supervisor, Vincent CHAUVIN. This helped me to become familiar with the business and managerial aspects of projects and teams. It was great because it helped me to quickly increase my skills and to take on new responsibilities" emphasized this avid handball player who was trained for effective teamwork. She found other interests during this integration period. "This help me to become familiar with Cap Ingelec's know-how, methods and values, especially their serious commitment".
She shared what she liked about her engineering career: "I feel great being a part of Cap Ingelec. I am learning many new skills, especially in the technical sectors, as I get to work on a variety of projects, and constraints. I wanted to be a part of projects where I could contribute and where nothing was pre-defined! We had to develop a new technical approach every time, a new plan, with an important human aspect in our relations with clients". Given her opinion, it's not surprising that she recommends Cap Ingelec to other young engineers!
Lionel, Project Director
"I DIDN"T HESITATE FOR A SECOND"
There are no age limits nor pre-defined trajectories within Cap Ingelec. At 54 years of age, Lionel left the design office which he previously directed, in order to join Cap Ingelec. "I didn't like the solitude of being a company head" he explained. "Also, when Jean-Paul Calès offered to purchase my company as part of his external growth strategy and integrate me into his teams, I didn't hesitate for a second. Here, there are many internal resources, true competition, and collaborative project-oriented work, thus enriching my know-how". Entering an atypical career journey, he is now a Project Director who contributes his vast experience to our company's success.
Slalom a Grenoble Giant in Bordeaux
in 2002, an unexpected twist in his personal life obliged him to leave his comfort zone. Lionel left the mountains of his childhood to traverse France where he fell in love with the Bordeaux region. "I saw the sea, nearby mountains and gastronomy as a triple-winner!" Enthusiastic, he settled in Bazas (47) and launched "MC2", an engineering design office. For 16 years, Lionel multiplied projects in various sectors – industry, office buildings, laboratories, etc., then hired Antoine as a designer. However, in 2018, things became somewhat cloudy as MC2 encountered hiring difficulties. "I knew Cap Ingelec already worked in teams on many projects so, when Jean-Paul CALES offered to purchase MC2 as part of his external-growth strategy I didn't hesitate for even a second!".
Profit from our know-how
Without any remorse or regrets, Lionel started a new journey like a dream come true! "Antoine and I joined Cap Ingelec in October 2018, and worked on various ongoing projects: renovation of a Bordeaux high school, an electrical installation of a detention center in Béarn, a city-hall change in voltage, etc." Invigorated with his integration, he admits to having disliked solitude as a director. "Here, we have numerous internal resources, there is a true competition, and collaborative work in projects which deepens our know-how." Still excited about advancing, Lionel is pressing into his future with a calm spirit. If he had to start all over, he would have followed the steps of his grandfather who was a great chef but, today, he "concocts" solutions via BIM modeling. "A novelty for me but I admit it's a major privilege to lead these kinds of projects!" Cap Ingelec: a virtual "BIM bang" in his career pocket!
Christian, High-Voltage Project Lead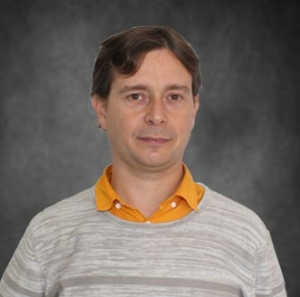 "AN ACADEMIC-STYLE ENVIROMENT WITH A SCHOOL SPIRIT"
Just like dozens of our other employees, Christian is part of the graduates of l'EIGSI, l'Ecole d'engineers généralistes de La Rochelle. "This school is the most represented at Cap Ingelec. It is greatly appreciated for its mindset, its working methods, and the profile of its graduates" he explained. "The 5-year training we received was both scientific and humane, and taught the company's values" this former student elaborated saying that he found the same spirit at Cap Ingelec.
Christian sense that he has grown along with the company. "When I first arrived, we only had 90 employees. Today have approx. 300 and that's great! We have done some very exciting things and we get along well, there is a good working ambiance, a mindset to share know-how, and to respect people's personalities. Everyone pulls their weight and contributes to the clients' success" he affirmed. He also mentioned another point: "The shareholder-employee program makes us feel like true owners of the company, and this engages us, the employees to ensure the company's health". Given this opinion, it's not surprising that he is a great company ambassador: "With the wind at its back, Cap Ingelec is a company that functions well within the national economy. It's a virtuous cycle: in a company that functions well, employees feel good and work on interesting projects, because clients know that we have experience having successfully completed many other projects. It's an attractive company which I highly recommend to EIGSI engineers and others" he concluded.
Michaël, Health, Safety and Environment Engineer

« I have a support role to enable the teams to operate in the best possible working conditions »
"I appreciate the fact that Cap Ingelec gives itself the means to succeed by giving its employees the possibility of being a force for proposal in a concern for continuous improvement". With 11 years of experience and hundreds of sites followed to his credit, the young man assumes the responsibility of a plural mission which today takes on a particular resonance. Historically, Cap Ingelec has endeavoured to comply with the strong safety culture of its clients, who initially operated in the civil aviation and industrial sectors. "Our action consists of going beyond the regulatory aspect, by explaining and showing how prevention is a factor in human and economic performance. To do this, we are setting up processes to encourage feedback from the field. To this end, I can take part in site meetings when necessary, lead a working group to improve site information, optimise individual and collective protection or think about better waste management, storage and cleaning. But this is always done in interaction with my internal colleagues and external stakeholders. My logic is twofold: to improve the quality of life at work as much as possible and never to lose sight of the ultimate goal of our action: to avoid accidents!"
Mickaël, Manager of Large Projects

"REAL OPPORTUNITIES FOR PROMOTION"
Arriving at Cap Ingelec at the end of his academic studies, Mickaël experienced good professional progress. After being initiated at the Bordeaux branch, he joined the datacenter activity as a quality assurance project engineer then became a Large Project Manager. This quick progress followed responsibility for a complex project. "This promotion has been very gratifying for me. It's the result of all the hard work I've done since I joined Cap Ingelec. As a young engineer, I always knew that Cap Ingelec was the best school to learn the realities of our profession and to quickly be assigned responsible positions".
Vincent, Project Lead

"STATE-OF-THE-ART PROJECTS"
If, like Vincent, you love challenging projects, you will surely be happy at Cap Ingelec. "I appreciate the missions provided by the Ministry of Armies because they are very technical, and our expertise is fully exercised". Our Project Lead related as an example the complex, sensitive project to build the new 50/60 hertz (Hz) frequency conversion system in Port Militaire, Toulon. "Throughout the project we employed our engineering-experts in civil, structural, automation, electrical, fluid, and cooling. The reliability requirements pushed us to our limits, and we had to ensure maximum quality".
Sarah, Project Lead

"I APPRECIATED THE MENTORSHIP PROGRAM"
Thanks to the internal training program for young engineering graduates, our company is able to attract quality people like Sarah. "I was drawn by Cap Ingelec's activities as well as its training program for young engineers. This program constitutes a great transition between school and career responsibility because this doesn't happen overnight" the young lady, conscious of the high demands of professional life, explained. "Our mentors have extensive experience but also the ability to teach and share their technical know-how, I learned a lot about quality business relations through the various educational meetings".
Victor, Purchasing Manager

"A MULTI-DIMENSIONAL ROLE IN ALL PROJECTS"
"I joined Cap Ingelec in October 2019 due to its entrepreneurial spirit, its family-dimension and its position as a leader of complex projects". My missions are divided between purchasing operations and functions. In terms of operational activities, I ensure sourcing, consultations, negotiations and contractualization of our turn-key projects in concert with my team of assistants. My role is as important as it is diverse, and it allows me to create partnerships with our various sub-contractors and suppliers. The objective is to establish a network of partners who can help complete many different projects and capitalize on each project to ensure the success of the next.