Cap Ingelec provides a very passionate work environment and is committed to every employee's personal aspirations. It is a market leader that reinvents itself every day in order to meet new and greater challenges!
At Cap Ingelec, we provide every employee the opportunity to grow personally and professionally. We are convinced that happy, committed employees help to ensure client satisfaction and we support that because Cap Ingelec is committed to engineering that commits!
Contribute to our success!
Join a responsible citizen-company!
The decision to work at Cap Ingelec is the decision to work for a human-oriented, human-sized company working on large national and international projects. Our continual growth is built on the idea, which has now been validated over a period of 30 years, that the satisfaction of our clients is ensured by happy, committed employees. We give every employee the opportunity to grow personally and professionally in France and outside of France, within a responsible citizen-company. At Cap Ingelec, you can work on very ambitious projects and expand your capabilities on teams that share your lust for challenges, honed technical expertise, and good client relations.
Our Vision and Values
SYNERGY BETWEEN OUR ASPIRATIONS AND THOSE OF OUR CLIENTS AND TEAMS
Since its creation, Cap Ingelec has never ceased to grow and adapt to the various organizational and technological challenges posed by the engineering sector. Its development, which has been quite significant over the last few years, is the result of an emphasis on general contracting projects. The "turn-key" approach ensures efficiency and responsibility which our clients expect in today's market. With our vast expertise and extensive network, we have the capacity, credibility, and independence to respect our promise which has become our motto: "Cap Ingelec, engineering that commits!". The pursuit of excellence, flexibility, team spirit, exploitation of inherent talents, etc. are values that we defend and promote by encouraging shareholder-employees and through our CSR policy. Find out more!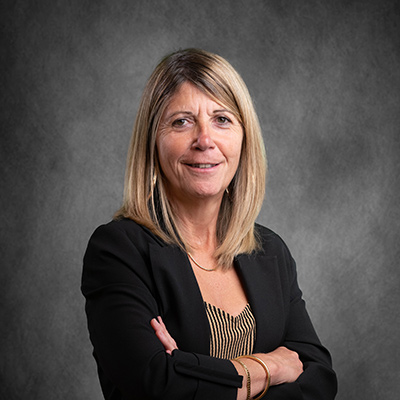 Myriam
ACCOUNTANT, 23 YEARS OF SENIORITY (BORDEAUX)
"I normally limit myself to safe investments so, my husband and I didn't hesitate a single second to purchase Cap Ingelec shares. In other words, I have always had great trust in Mr. Calès and the company. The company is constantly winning new contracts, securing major clients, and competent employees. The family-based succession is also well-established. All of these parameters are reassuring in terms of future growth. I also participate in the General Assembly along with the right to vote as a shareholder. It's an opportunity and a privilege. The shareholder-employees concept is very motivating".
CapIngelec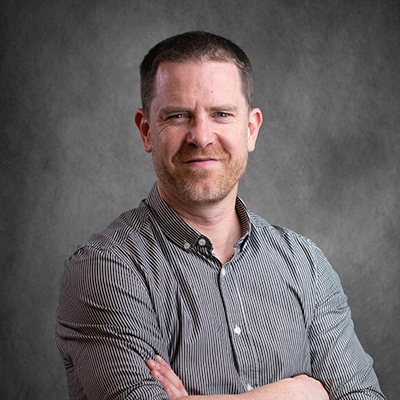 Luc
ALL TRADES" PROJECT LEAD, 10 YEARS OF SENIORITY (BREST)
"I find it very motivated to own a share, even if only a minor one, in the company at which I work. It's the first time in my professional life that I have been given such an opportunity. I think it is a good idea in 2 ways. It proves that Cap Ingelec believes in its employees and recompenses them based on their contributions. It also demonstrates the trust and faithfulness of a majority of personnel towards the company since, one rarely purchases shares in a company that one wants to leave! Even if the volume of employee shares is a minority, this operation reinforces the company's independence. As a shareholder-employee, I can add to the share's value. There is a very personal dimension to this".
CapIngelec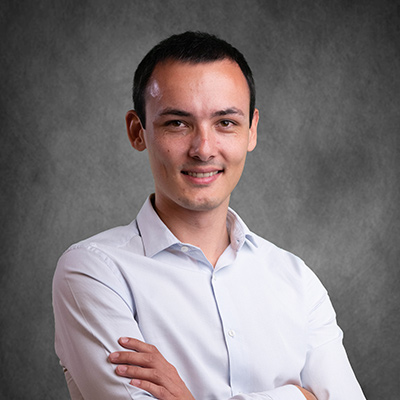 Clément
ENGINEER, 5 YEARS OF SENIORITY (LYON)
"I started working at Cap Ingelec as an apprentice engineer in September 2015. I decided to become a shareholder-employee with only 2 ½ years of seniority. I did so because all the indicators were green to remain in the company and it was judicious to profit from this rare opportunity to invest in the future.
The shares have confirmed that it was a good decision and, even if the growth slows in the coming years, the financial operation will still be profitable. I also liked the idea of being more involved in the company's results. The ability to participate in general assemblies constitutes a rare opportunity. It enables me to personally meet employees from other branches rather than just on the telephone. This makes for a great annual get-together!".
CapIngelec
« Cette dynamique vaut à Cap Ingelec l'image d'une entreprise jeune, citoyenne, ouverte sur le monde et les nouvelles technologies, qui a fait de l'épanouissement individuel de ses collaborateurs et du bien-être collectif la pierre angulaire de son développement ».
YOUNG GRADUATES
Join our internal training program!
Cap Ingelec pays special attention to the integration of its new employees, especially young engineering graduates. Since 2014, we have been committed to the promotion of engineering skills and technical trades of tomorrow through our recruitment process but also through the internal training of young engineers.
Throughout this integration phase, you will be assisted by an experienced Cap Ingelec employee. This engineering-mentor will welcome you, train you, guide you and help you to develop your skills within our teams. This phase will help you to integrate into our culture, our history, and our vision. You will take several training sessions over a period of 8 months following your arrival at Cap Ingelec, thus giving the time and means to understand us, our activity and to hone your engineering skills. This training program includes theory and practice and will help to accelerate your growth as demonstrated by the promotions of previous new graduates who quickly obtained greater responsibilities in more complex projects. Don't wait any longer, combine your talents with ours and contribute to our growth in "value-added" projects!
70
young people have followed this programme,
since its launch
EMPLOYEE TESTIMONIES
OUR EMPLOYEES TALK ABOUT THEIR EXPERIENCE
Our male and female employees make the difference. At the heart of our success, our employees freely share their experience and passion for their careers.