Be part of a recognized company
Through our national and international projects, you will have the opportunity to apply your technical skills to the satisfaction of our customers who have trusted us for nearly 30 years. In addition, our financial strength allows us to move forward serenely towards the future for a responsible growth.
Build on a growing family business
Working in an independent family business means joining a company on a human scale. It also means joining an agile organization, close to its team and which favors networking. It is also the possibility to become a stakeholder, to invest yourself even more by becoming an employee shareholder.
To develop in the values of caring and respect
Benevolence and respect are the pillars of our managerial values and the key words of our participative management. Our culture has always been centered on people: it is our employees who make our strength.
We cultivate strong values, to which our employees are attached!
Matthieu CALES, Managing Director
Take advantage of personalized career guidance
Every year, each employee benefits from a career interview and a professional interview to review the past year and his or her development wishes. During this discussion, we decide on the training to be followed and the support to be provided in the coming year.
Follow an evolutionary path
Our employees can take advantage of opportunities for development both geographically (11 agencies in France and 8 in Southern Europe and abroad) and professionally. We are committed to developing the skills of everyone, regardless of age, status, social or cultural diversity or disability.
Because it is always more pleasant to work in a good atmosphere, we offer many collaborative activities to enjoy good times and strengthen the team spirit Team building, seminars, inter-company tournaments, participation in team marathons, rugby tournaments,…)
Respect is the cornerstone of Cap Ingelec
The respect of each of our collaborators, essential cog in our functioning;
the respect and satisfaction of a job well done,
and last but not least, the respect of the customer.
As on a rugby field, relations are healthy and direct. Jean-Paul Calès (President) and Matthieu Calès (Managing Director) claim this state of mind, which is known internally as the "Cap Ingelec Attitude". It is the best vector of growth for the company and of fulfilment for each individual.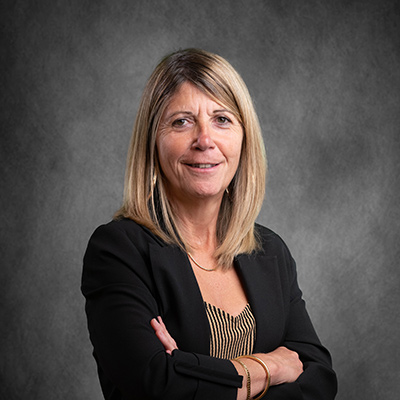 Myriam
ACCOUNTANT, 23 YEARS OF SENIORITY (BORDEAUX)
"I normally limit myself to safe investments so, my husband and I didn't hesitate a single second to purchase Cap Ingelec shares. In other words, I have always had great trust in Mr. Calès and the company. The company is constantly winning new contracts, securing major clients, and competent employees. The family-based succession is also well-established. All of these parameters are reassuring in terms of future growth. I also participate in the General Assembly along with the right to vote as a shareholder. It's an opportunity and a privilege. The shareholder-employees concept is very motivating".
CapIngelec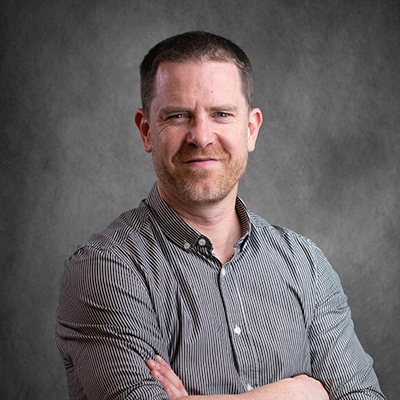 Luc
ALL TRADES" PROJECT LEAD, 10 YEARS OF SENIORITY (BREST)
"I find it very motivated to own a share, even if only a minor one, in the company at which I work. It's the first time in my professional life that I have been given such an opportunity. I think it is a good idea in 2 ways. It proves that Cap Ingelec believes in its employees and recompenses them based on their contributions. It also demonstrates the trust and faithfulness of a majority of personnel towards the company since, one rarely purchases shares in a company that one wants to leave! Even if the volume of employee shares is a minority, this operation reinforces the company's independence. As a shareholder-employee, I can add to the share's value. There is a very personal dimension to this".
CapIngelec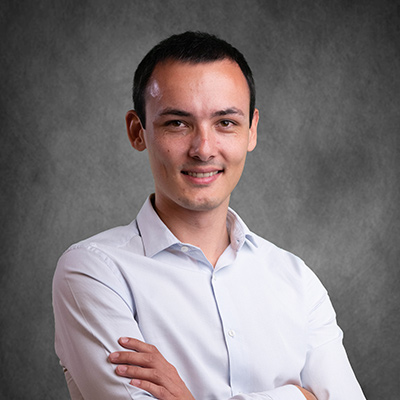 Clément
ENGINEER, 5 YEARS OF SENIORITY (LYON)
"I started working at Cap Ingelec as an apprentice engineer in September 2015. I decided to become a shareholder-employee with only 2 ½ years of seniority. I did so because all the indicators were green to remain in the company and it was judicious to profit from this rare opportunity to invest in the future.
The shares have confirmed that it was a good decision and, even if the growth slows in the coming years, the financial operation will still be profitable. I also liked the idea of being more involved in the company's results. The ability to participate in general assemblies constitutes a rare opportunity. It enables me to personally meet employees from other branches rather than just on the telephone. This makes for a great annual get-together!".
CapIngelec